Little Village received a beautiful donation of coloring books from SUNY Old Westbury. The
theme was "Acts of Kindness" for the month of February. The students chose Little Village and
wrote a personalized message to go along with each coloring book. We greatly appreciate the
kindness and generosity of SUNY Old Westbury!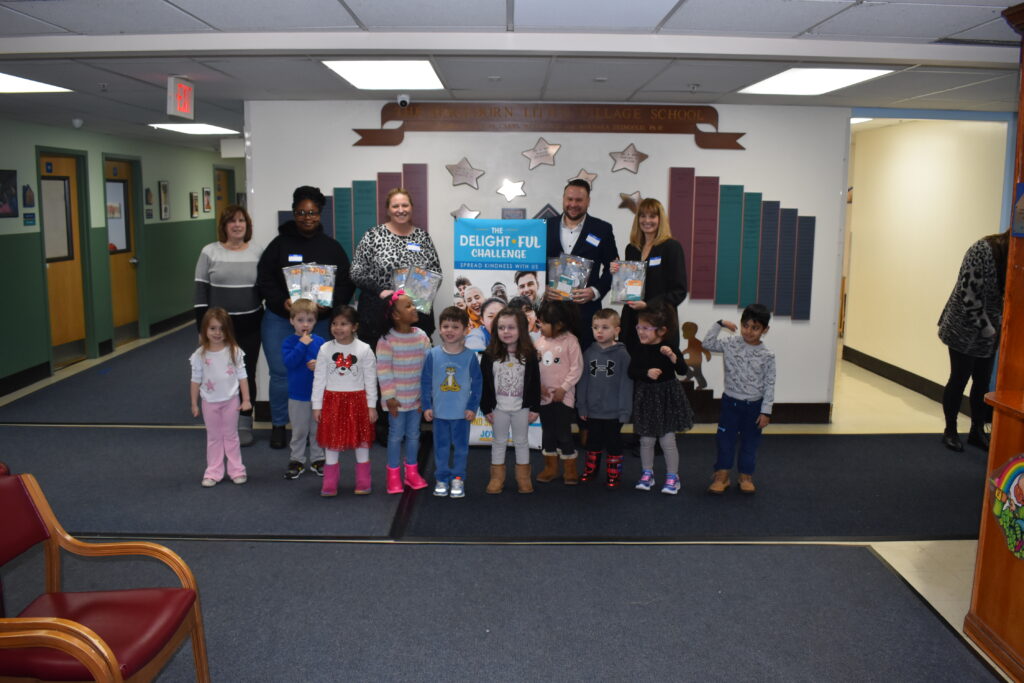 Pictured above from left to right: Wendy Sciubba, HLVS Assistant Principal; Precious Richards,
Chartwells Marketing Intern at SUNY Old Westbury; Sheila Meehan, General Manager of Chartwells
Higher Ed at SUNY Old Westbury; Michael Gulczynski, Chartwells Higher Education District
Manager; Allison Siena, District Marketing Manager for Chartwells Higher Education