Caryl Bank, Ph. D.
The Hagedorn Little Village School family suffered a great loss when co-founder Dr. Caryl Bank passed away on January 31, 2016. Caryl was an innovator in the field of special education. She dedicated her life to helping children and their families. Thanks to her life's work, thousands of children have reached milestones they and their families never imagined possible. We are proud to carry on the work that Caryl inspired, in the school that she helped to create. She will be dearly missed.
Dr. Caryl Bank, Ph.D. held a Bachelor of Arts degree in Psychology from Boston University, a Masters degree in Special Education from City College, a Masters degree in Social Work from Adelphi University and a Doctorate in Clinical Social Work from New York University. She was New York State certified in Education and Clinical Social Work, as well as Administration and Supervision. In addition, Caryl was a Diplomat of the New York State Society of Clinical Social Work Psychotherapists.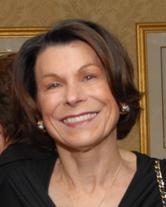 Barbara Feingold, Ph. D
Barbara Feingold, Ph.D. holds a Bachelor of Arts degree in Psychology from Queens College, a Masters Degree from New York University in Educational Psychology and a Doctorate in Psychology from Hofstra University. She is certified as a Special Education teacher and has a certification in Administration and Supervision as well. In addition, Barbara is a New York State Certified School Psychologist and a licensed Psychologist.